'Easy-peasy' raspberries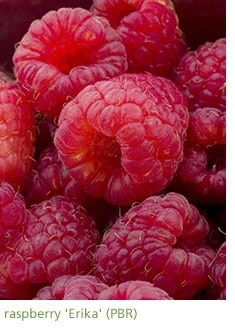 With a little bit of forward planning anyone could be picking fresh, vitamin-packed, flavoursome, fruit from their garden, which most importantly, are easy to grow. Look for plants with an AGM award, -these are plants that are chosen by a panel of experts trialling for the RHS which are considered to be the best. These plants have beaten their rivals to the finishing post!
Raspberries top the 'easy-peasy' list, especially if you opt for an autumn-fruiting variety that crops from late August or early September onwards. Cooler temperatures and shorter days suit the raspberry so autumn varieties are bountiful, self-supporting croppers. No staking is necessary for these. Pruning is easy too and for best results all the canes should be cut down to the ground in the second half of winter. February is most usual. Canes need to be planted 45cm apart with 2m between the rows, so you will need some space for a full double row. You can also grow a cluster of say seven canes, if space is tight. Whichever you choose, you will need a bright situation to attract the necessary pollinators.

Good
autumn-fruiting
varieties include the first ever '
Autumn Bliss
', bred at East Malling in 1984, and it's still considered the benchmark variety. '
Polka
' is also an autumn variety, although you can leave half the canes up in February and only cut away half to produce two smaller crops per year. The pointed fruits are larger and lighter in colour than '
Autumn Bliss
', but size isn't everything when it comes to fruit as while the individual fruits may be larger, the overall yield is generally less.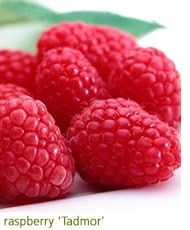 Summer raspberries, which generally begin in July, will need to be grown on supports. The Canadian-bred 'Tulameen' is excellent producing lots of fruit on long stems that can easily be picked. It follows on from the strawberry crop. The Scottish-bred 'Glen Ample' also produces heavy yields. There's also a new variety raised in New Zealand named 'Tadmor', designed to fill the gap between the summer and autumn varieties. If space allows, select three to four varieties and you can have four months of raspberries.