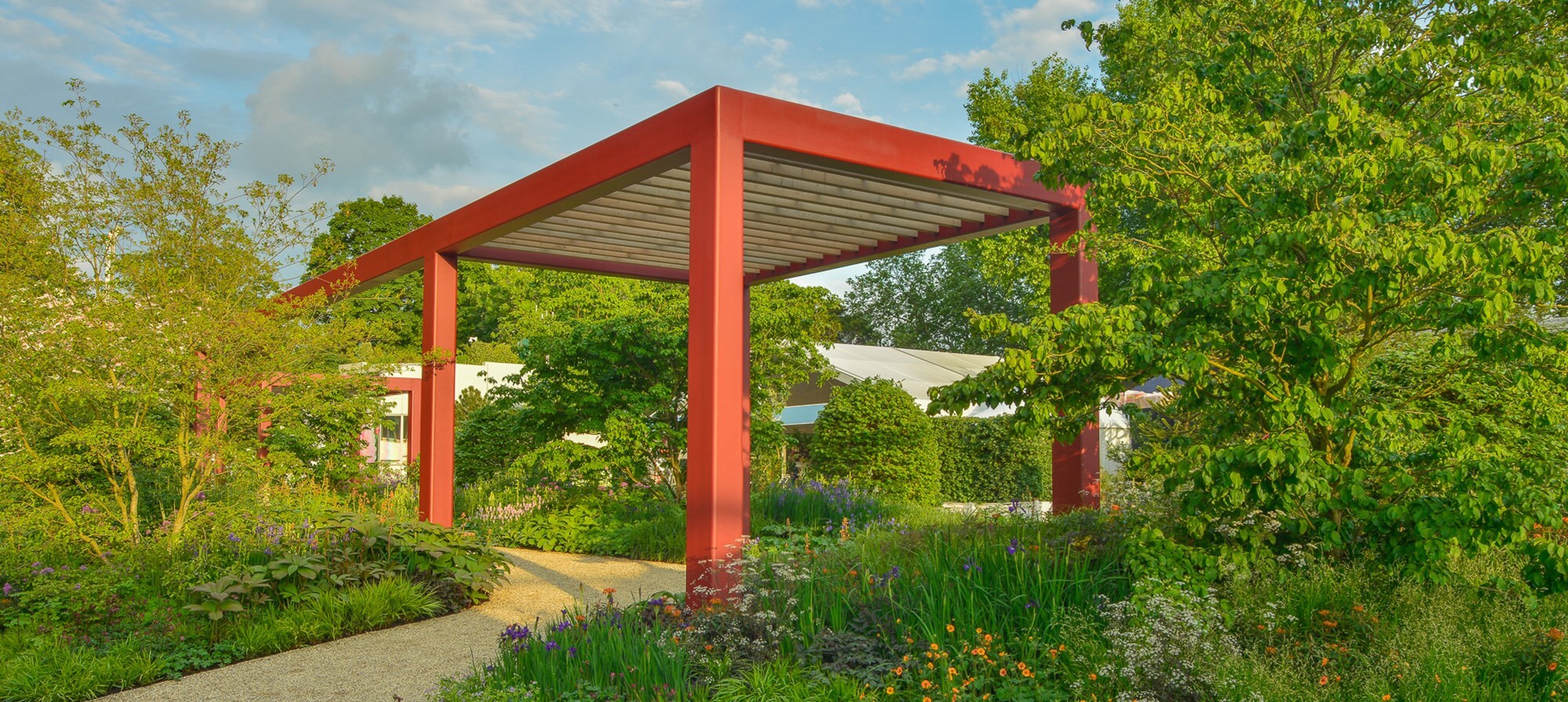 The RHS Bridgewater Garden
designed by Tom Stuart-Smith
The RHS Bridgewater garden at Chelsea heralds the creation of the RHS's new garden in Salford due to open to the public in July 2020 and is designed as a collage of the proposed garden around the new Welcome building at Bridgewater. The garden is designed like Bridgewater to be fresh, big, contemporary and inclusive.
Two large steel space frames are used at Bridgewater to define the main entrance path and entrances to the 11acre walled garden. At Chelsea they are used in a less formal way to create a sense of containment and drama and they signify the boldness of the RHS vision.
The garden is subdivided by paths which will be fully accessible by the public. The pattern of paths is similar to that at Bridgewater and based on mathematical pattern called a Voronoi diagram. The planting is composed of three distinct components. The canopy is created by a group of Cornus kousa. Under this and providing a sculptural counterpoint to the rest of the planting are 7 clipped domes of Beech. The remainder of the planting comprises an extensive perennial meadow which will give some feeling of the impressive scale of the Bridgewater garden and includes many plants that flower later in the year. So it is, in this respect, a real garden and not artificially flowery for the end of May. The planting is made up of varieties adapted to the damp mossy soils of Bridgewater and include may moisture loving plants like Iris siberica, Rodgersia and Darmera. The entire garden is relocated and reconfigured at RHS Brdgewater after the show.
Explore The RHS Bridgewater Garden designed by Tom Stuart-Smith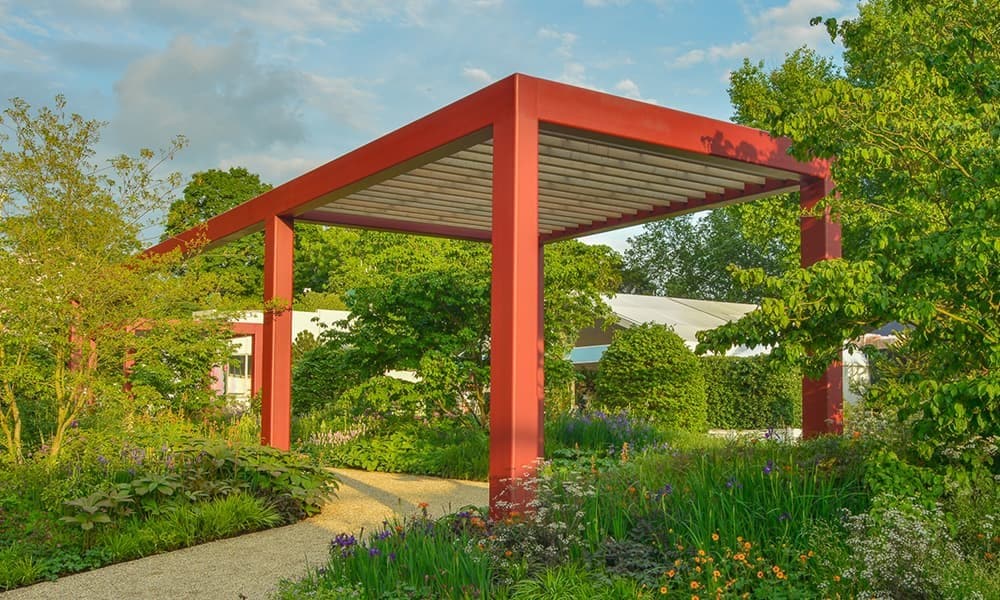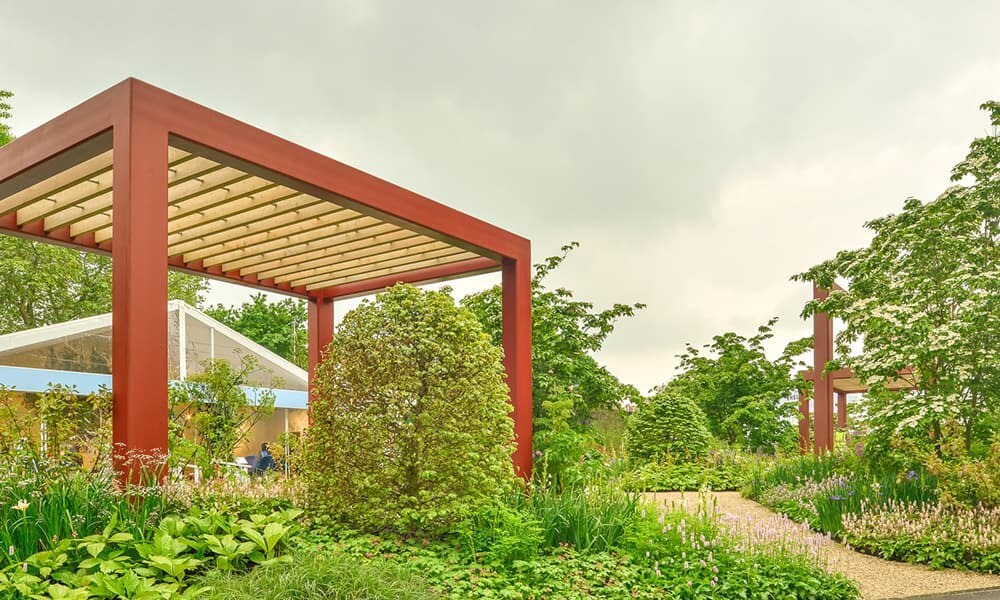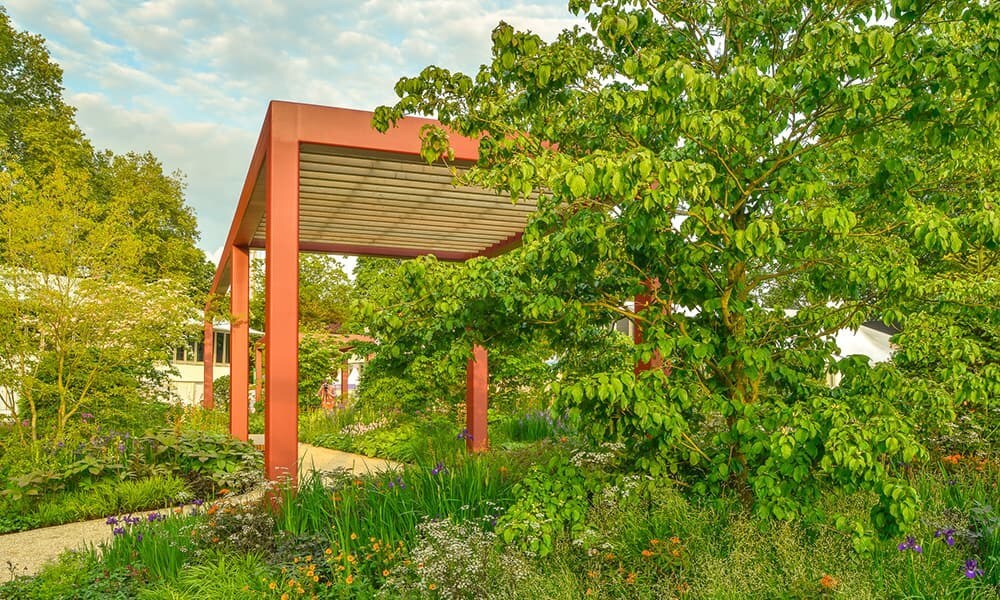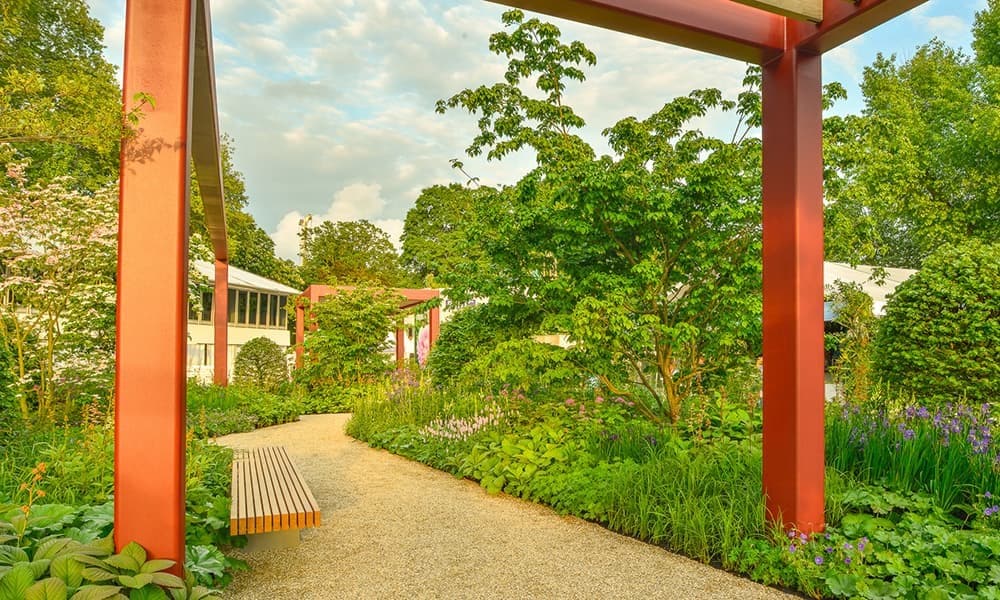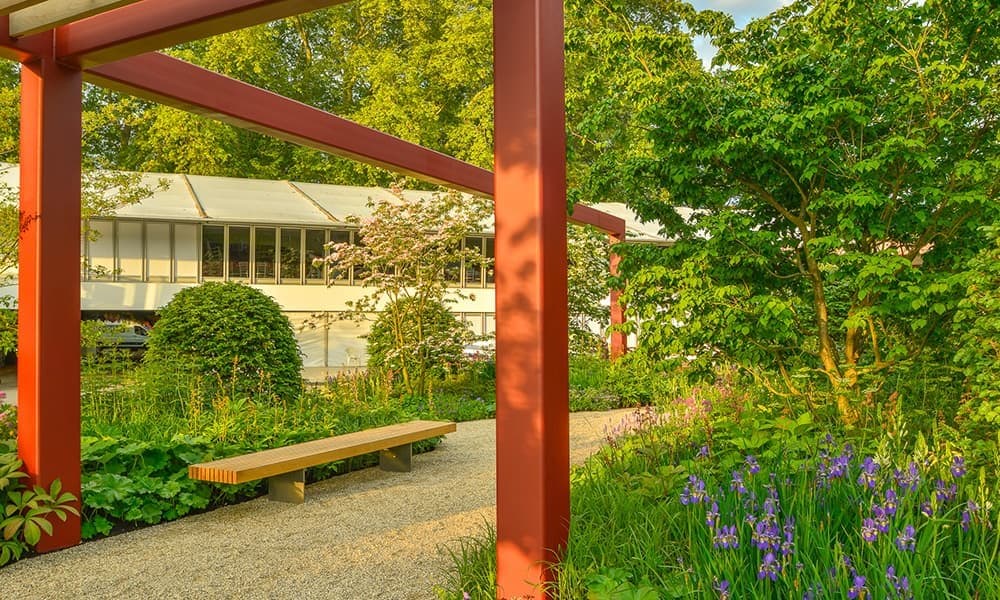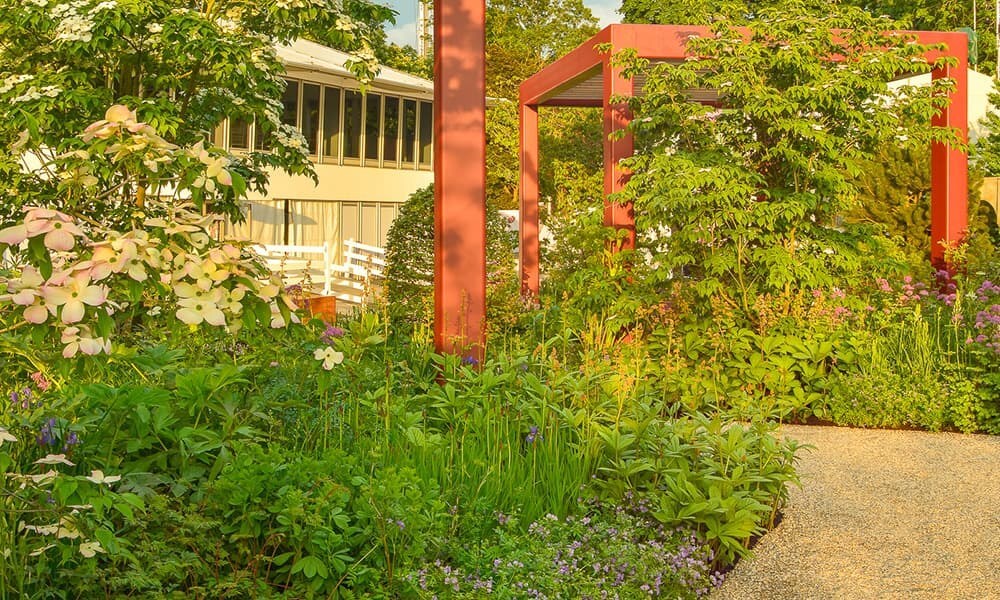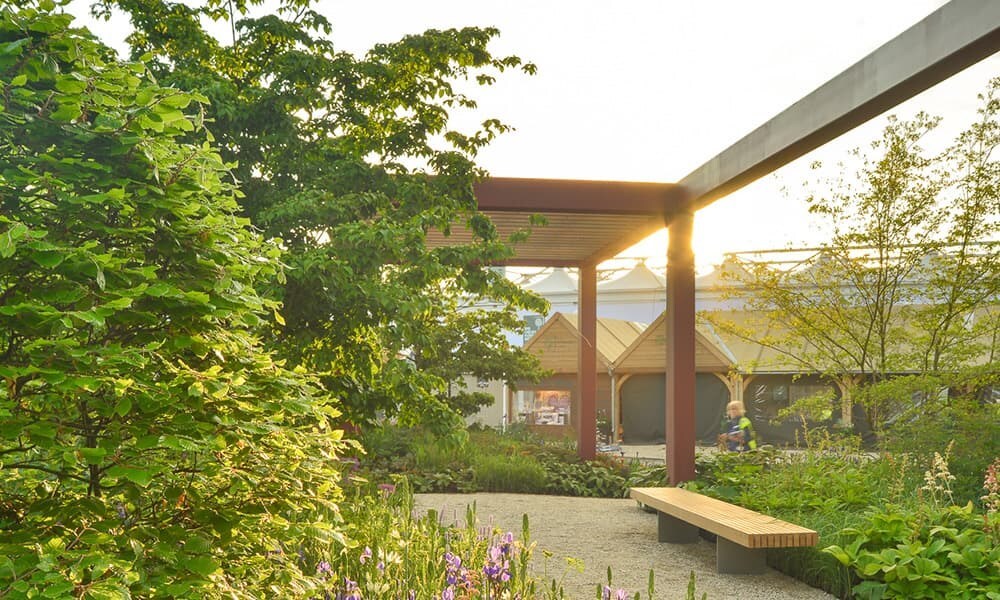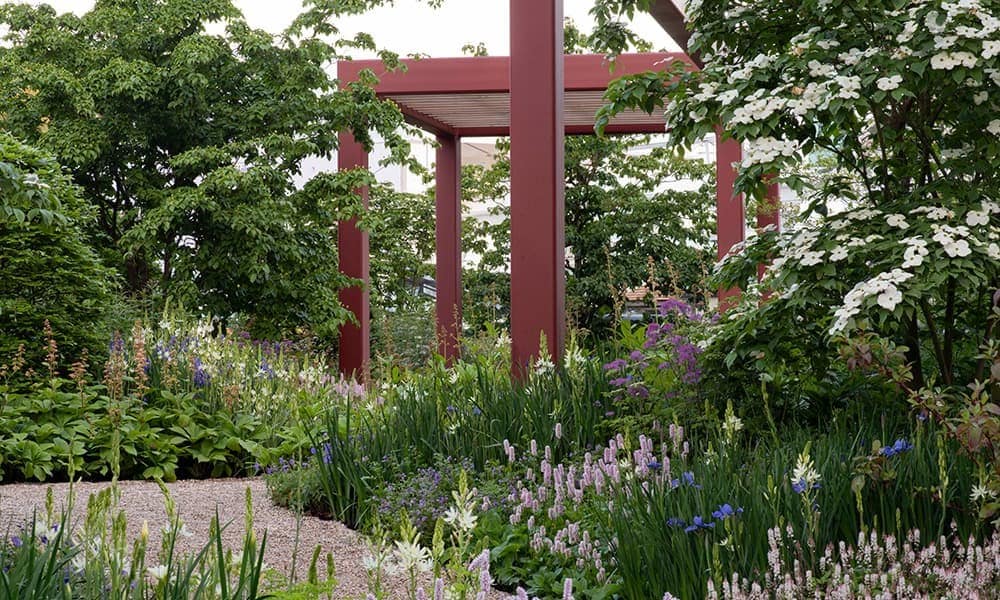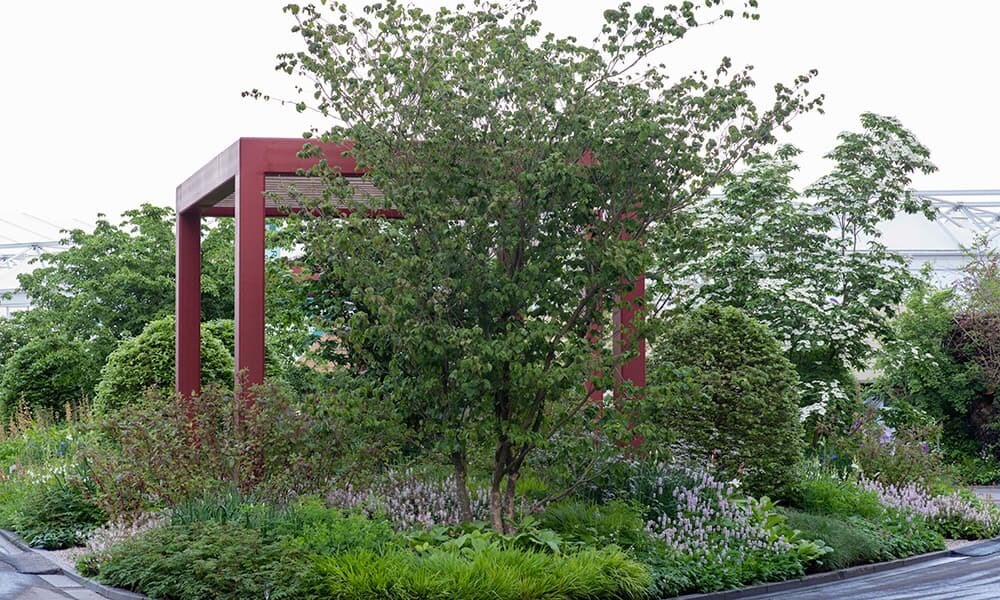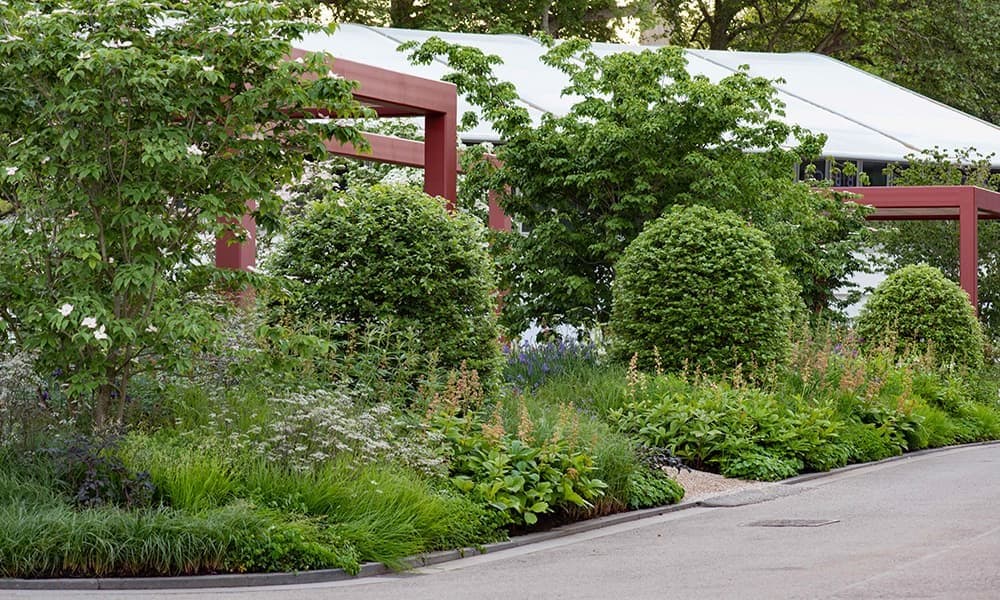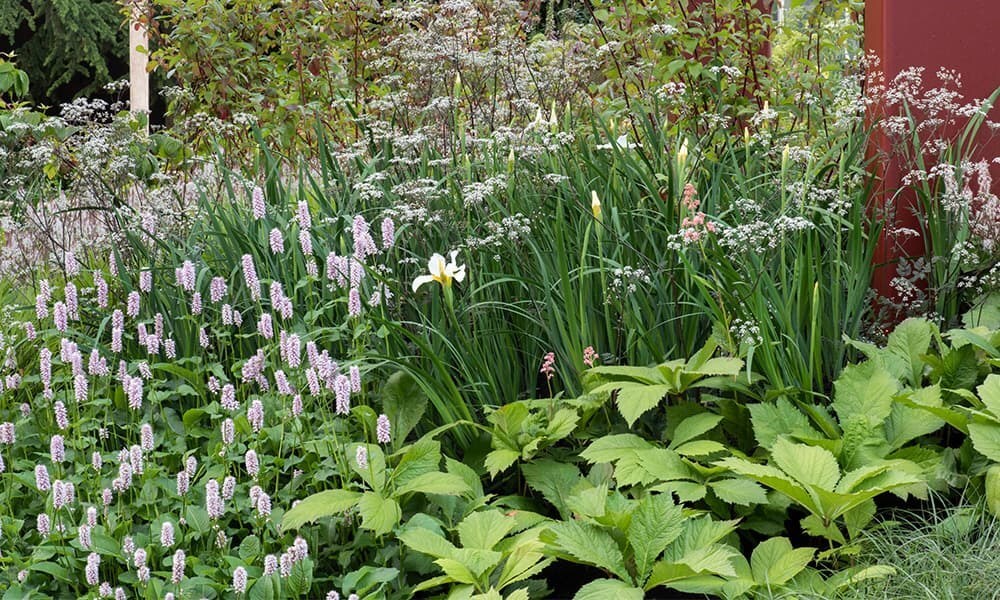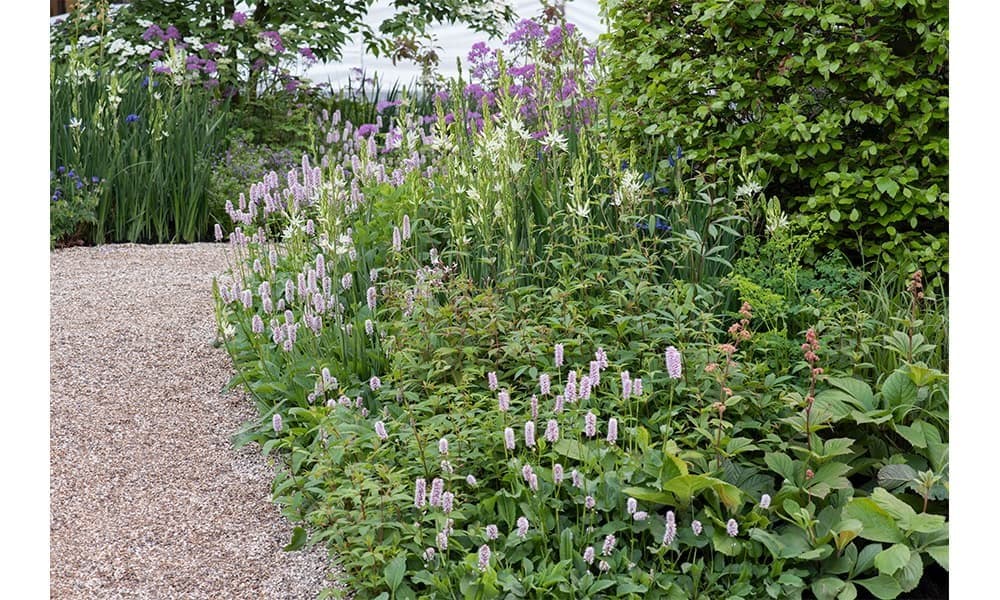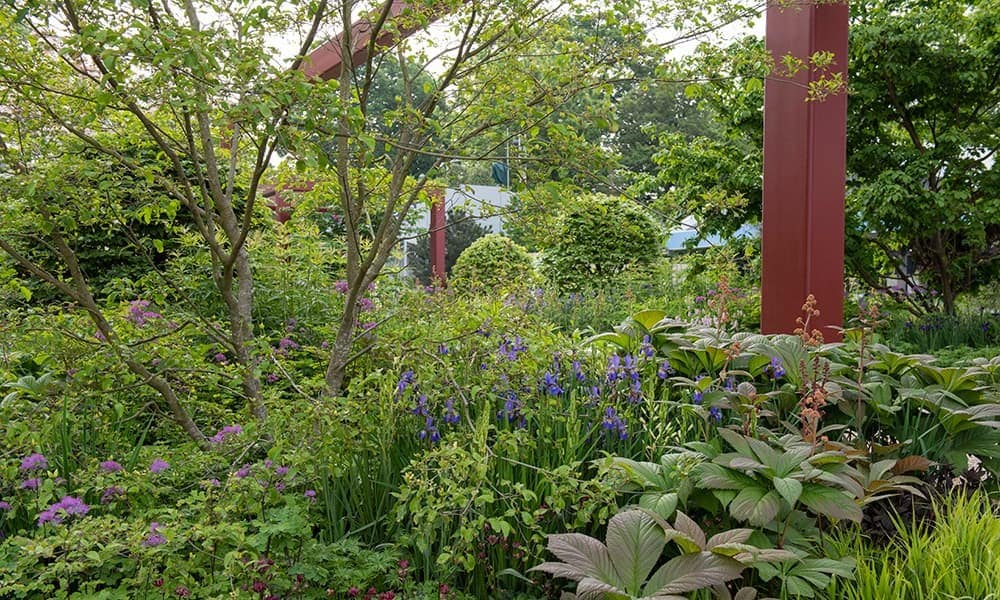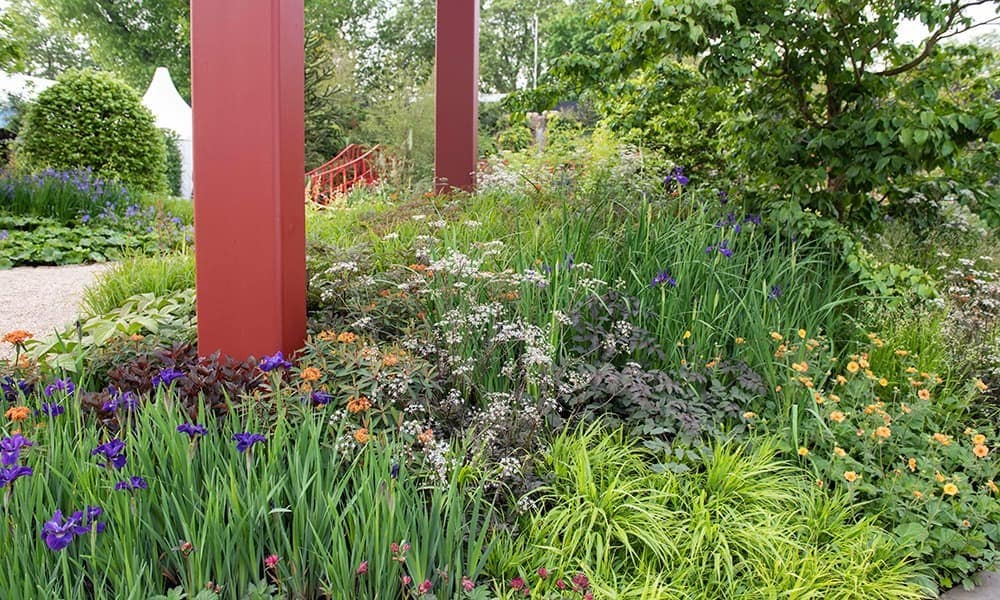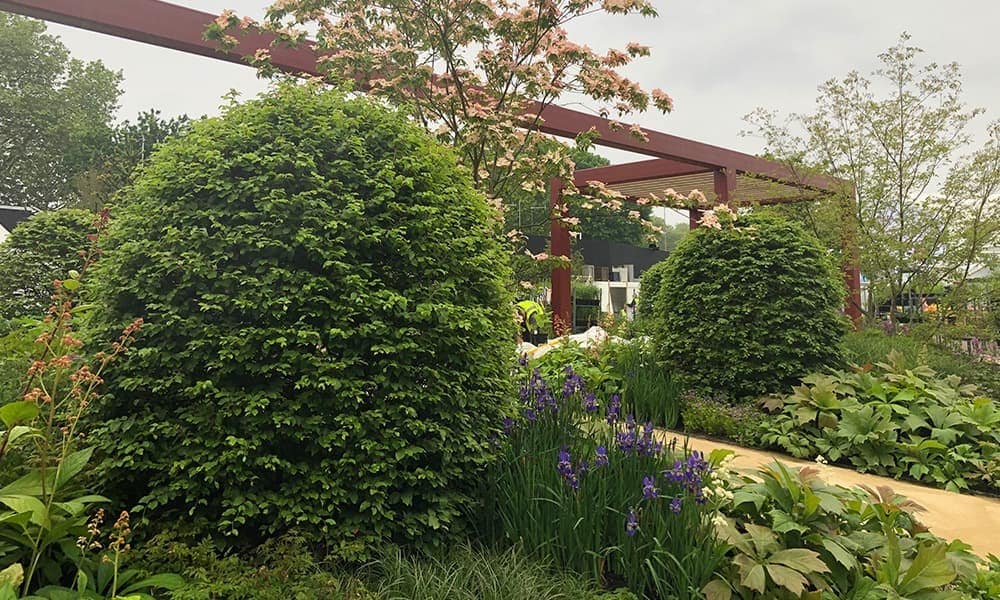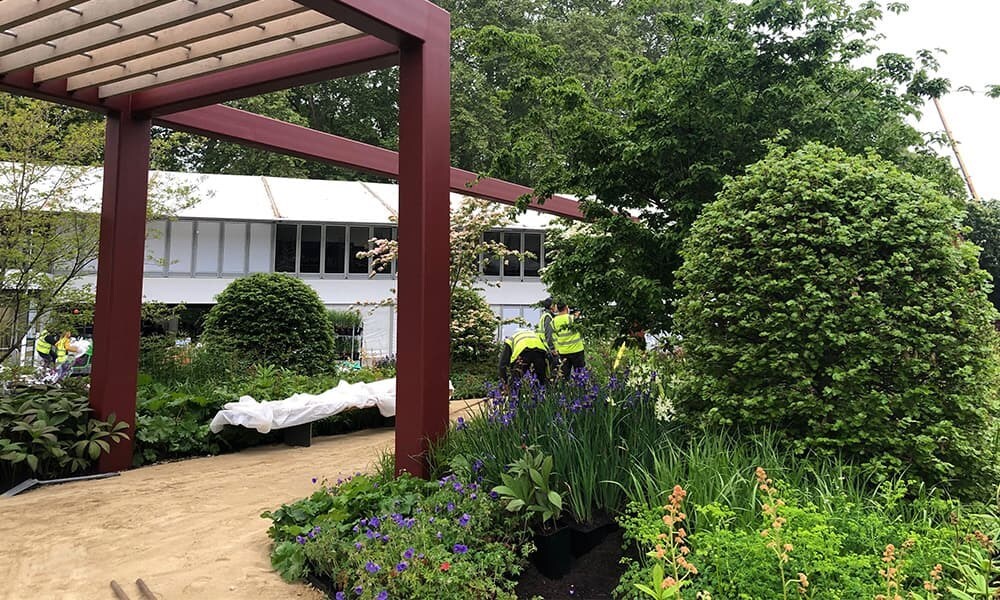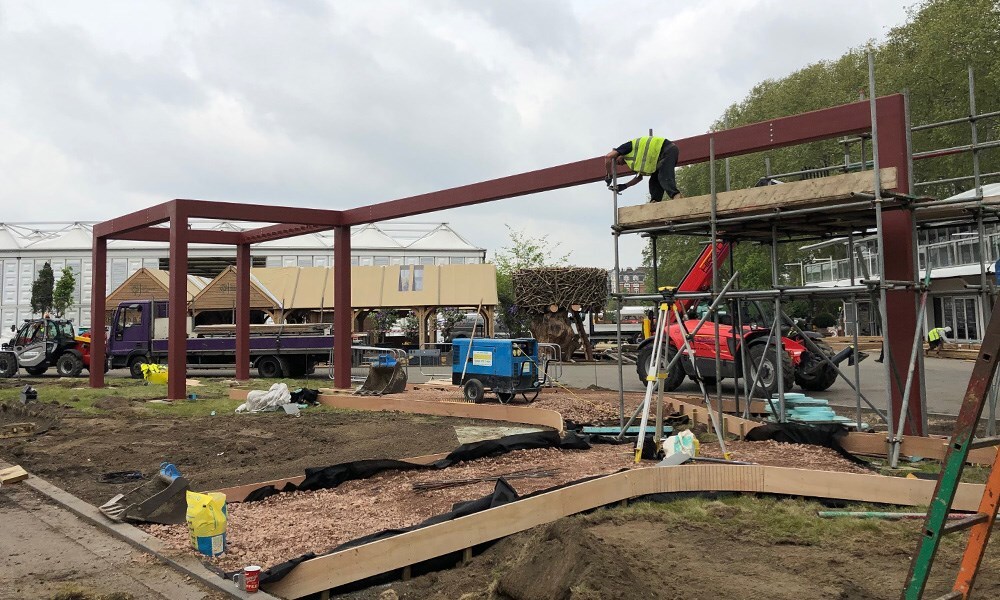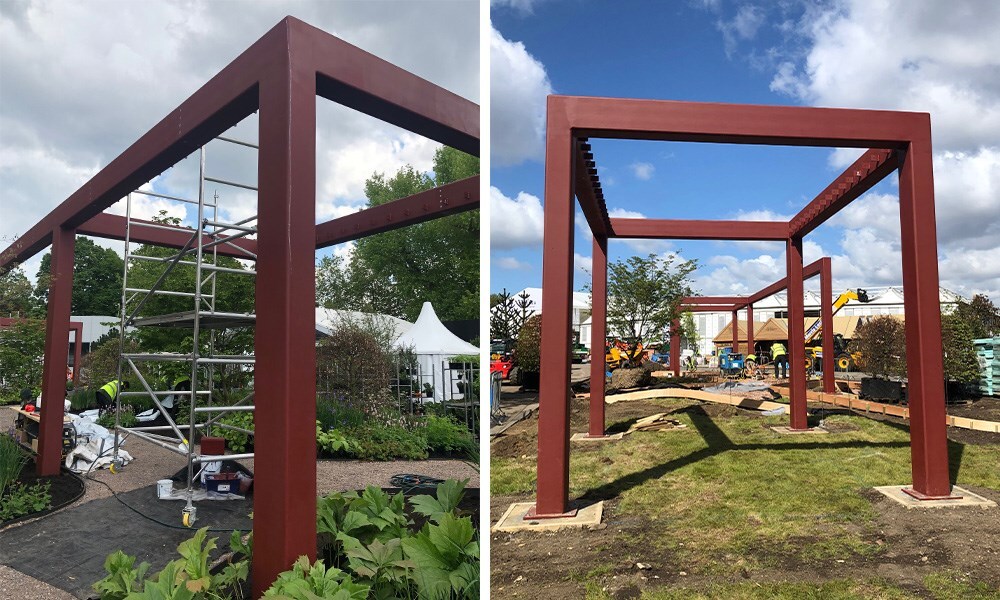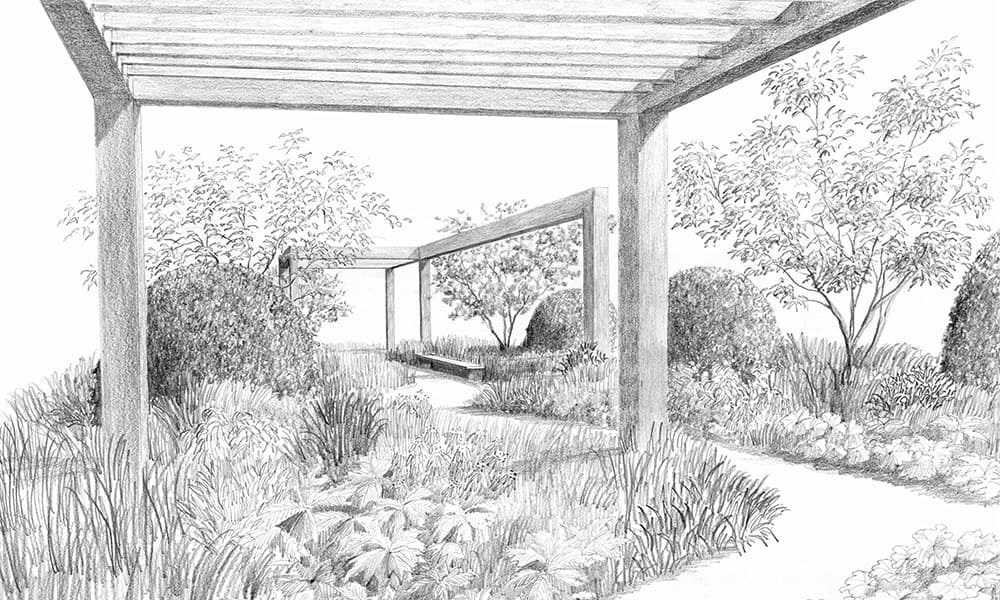 We've won 29 Gold Medals at the Chelsea Flower Show
Here's a selection of our most recent gardens