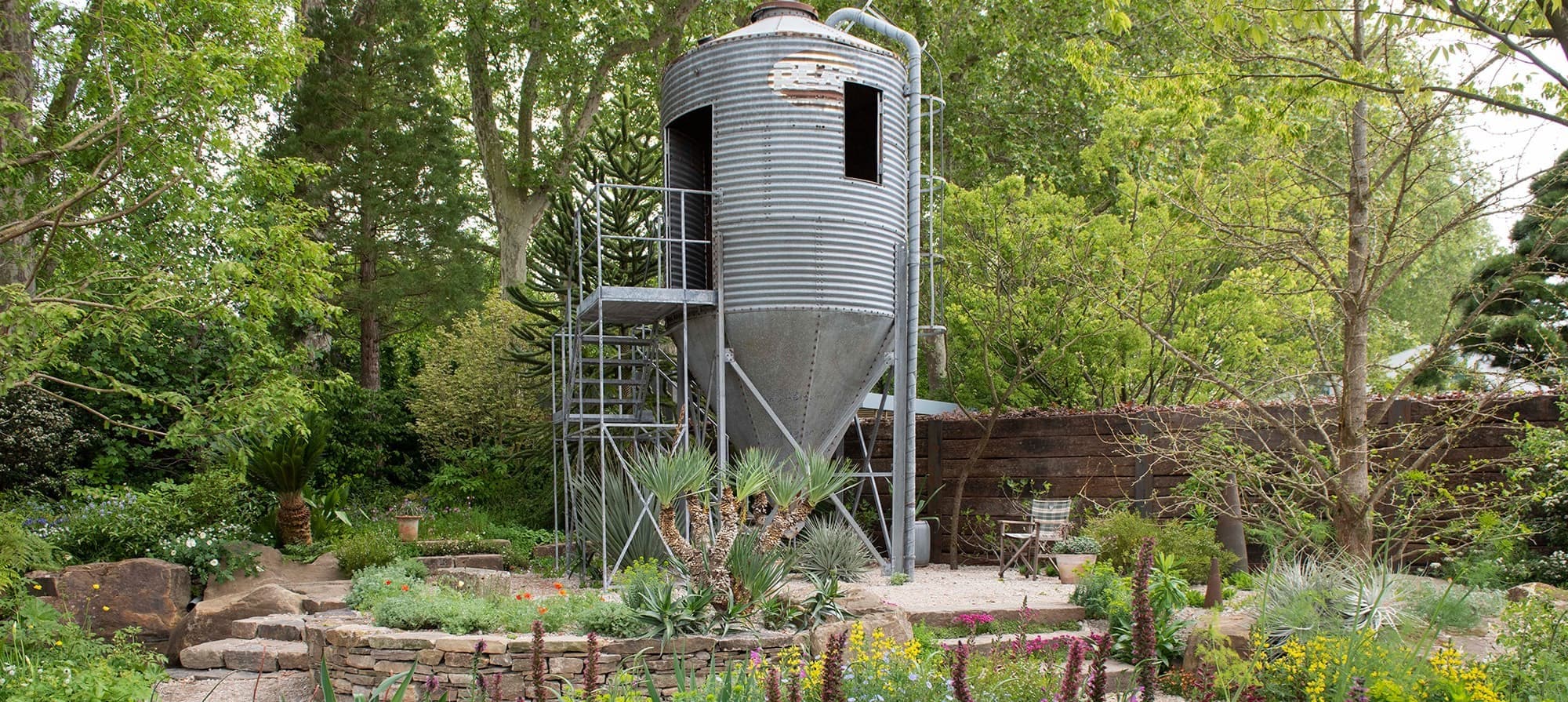 The Resilience Garden designed by Sarah Eberle
We are delighted to announce that The Resilience Garden has been awarded a gold medal as well as 'Best Construction' in the 'Show Gardens' category. Our congratulations go to Sarah Eberle and all of the team who have worked tirelessly to bring this magnificent garden to life.
This garden celebrates the Forestry Commission's centenary year. While marking 100 years of forestry, the garden also looks ahead to the biggest challenges facing forests of the future, exploring how they can be made resilient to a changing climate and the increasing threats of pests and diseases. Set within an outdoor farm workshop, both the garden and designer are inspired by William Robinson, an advocate for forestry, pioneer in experimental planting and visionary in the creation of wild, natural gardens. Echoing Robinson's designs, the garden features exotic alongside native species – specially selected to thrive in habitats that mimic existing and probable effects of climate change.
The garden uses natural materials including boulders, stone and gravel to reflect its rural setting. Water is collected from the rear of the garden and distributed to create a variety of habitats including an arid area, damp area and well-drained meadow area. A full size hopper bottom silo, doubling as the designer's office, stands over the garden at nearly seven metres tall.
Plants have been selected to respond to the three main habitats; forests/woods, dry/arid and damp/waterlogged. A wide variety of trees and plants, some more unusual than others, will feature in the garden signifying the diversification of planting required to create resilient forests and gardens. The trees have been selected to cope with varied conditions as a replacement for timber and, in some cases, for their aesthetic quality and sympathy to the character of the English landscape. Plants have also been selected for their resilience to changing climate conditions.
Explore The Resilience Garden designed by Sarah Eberle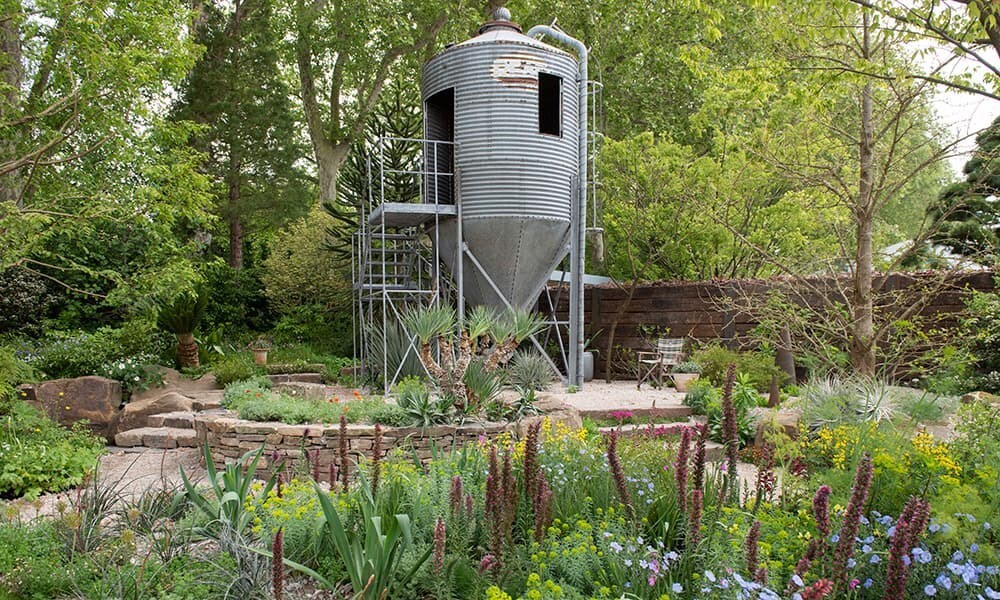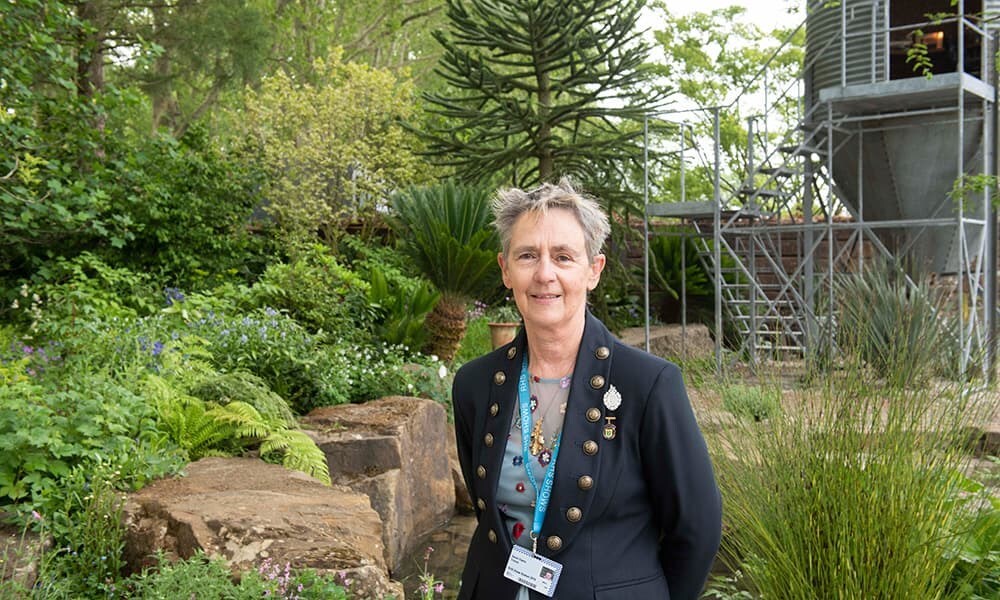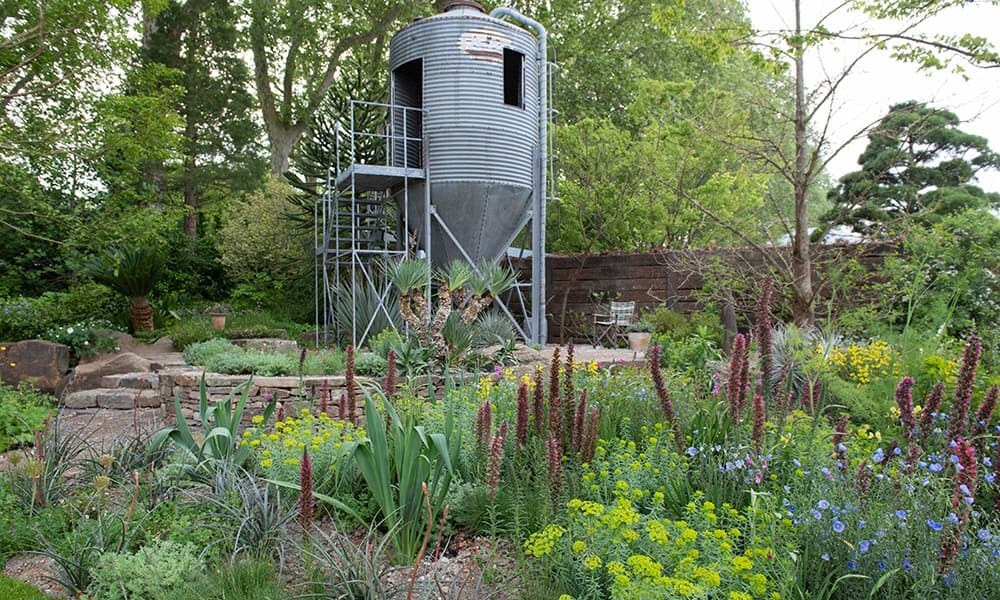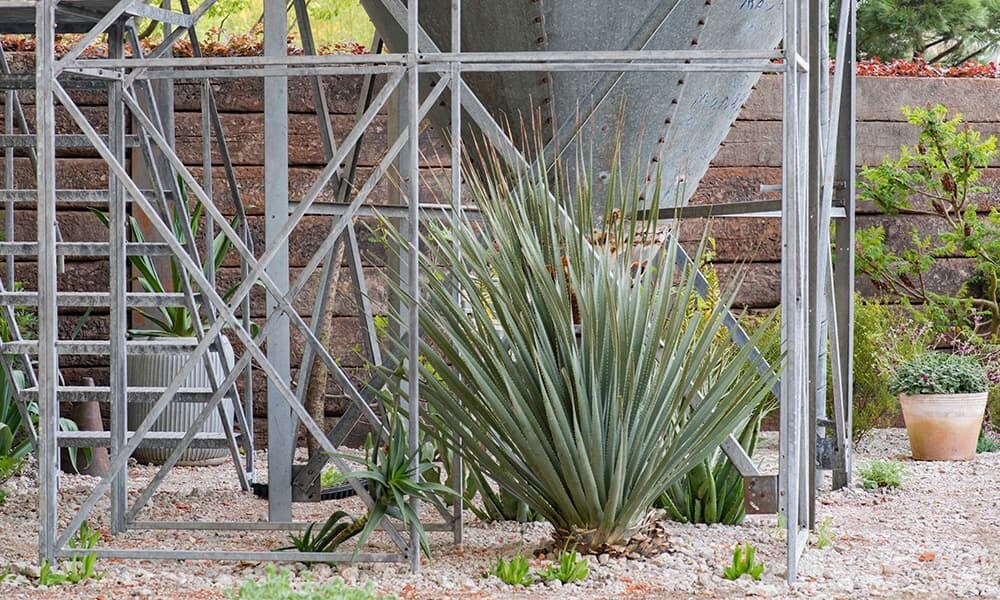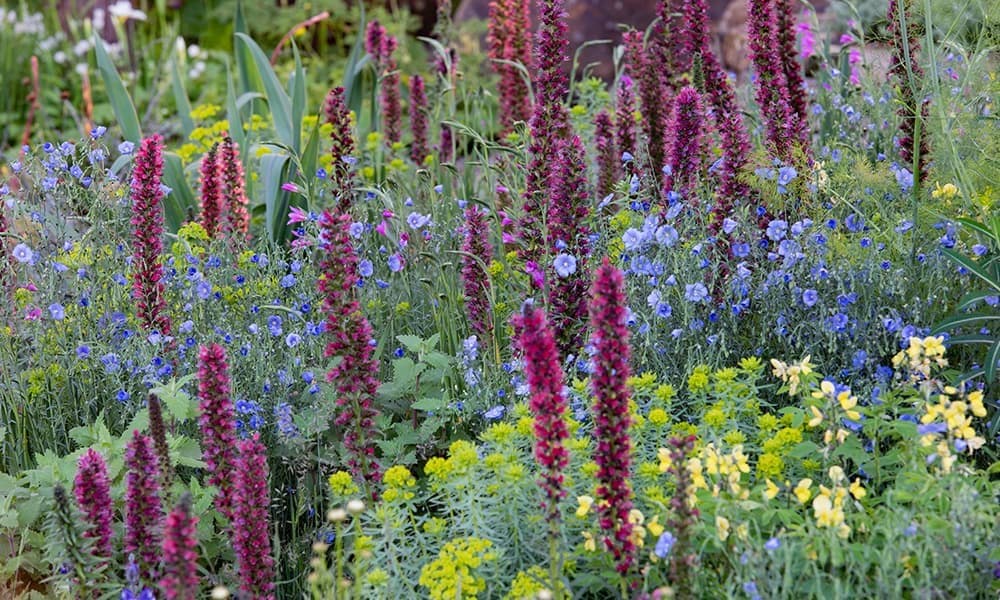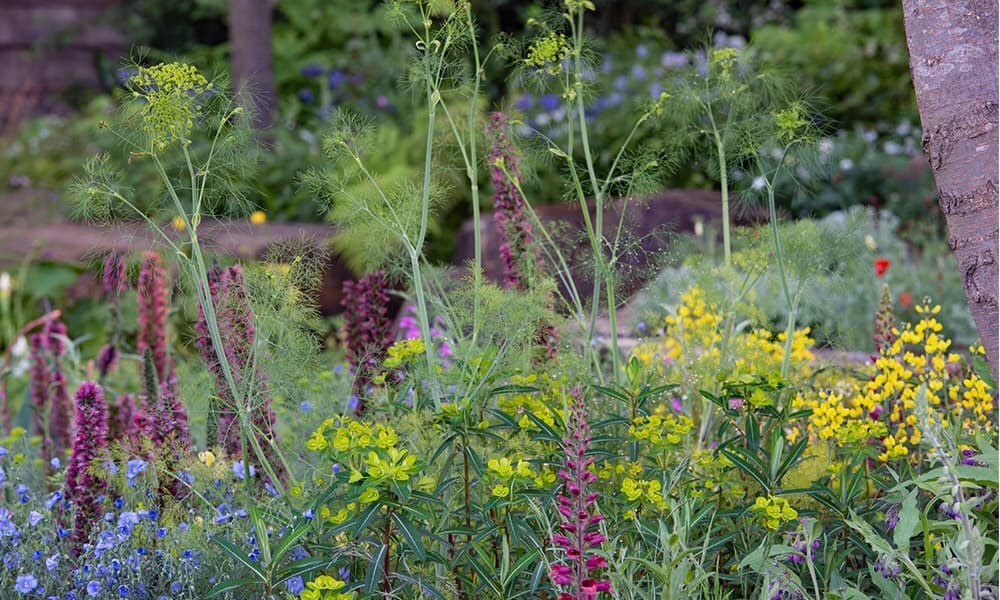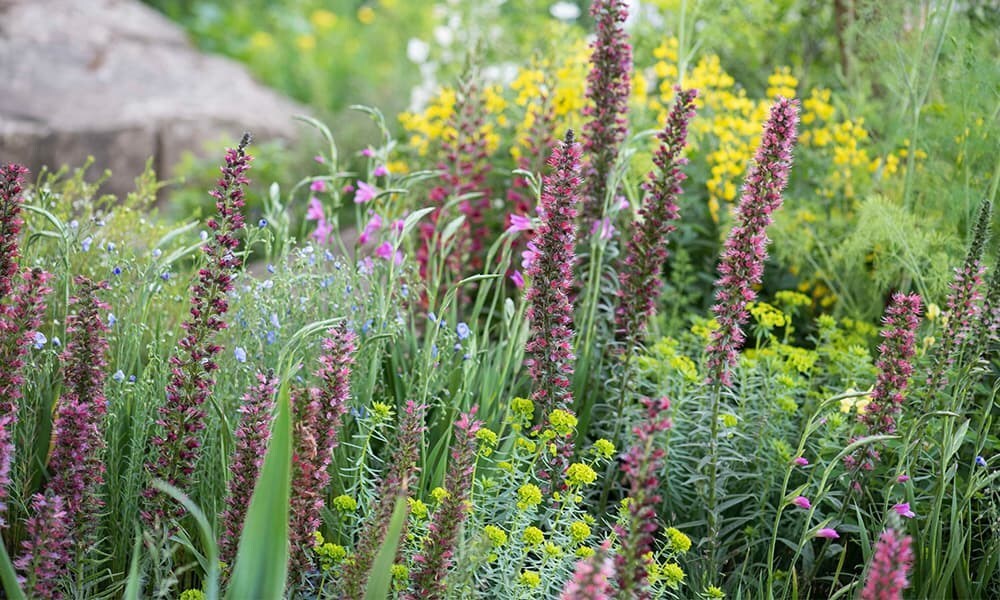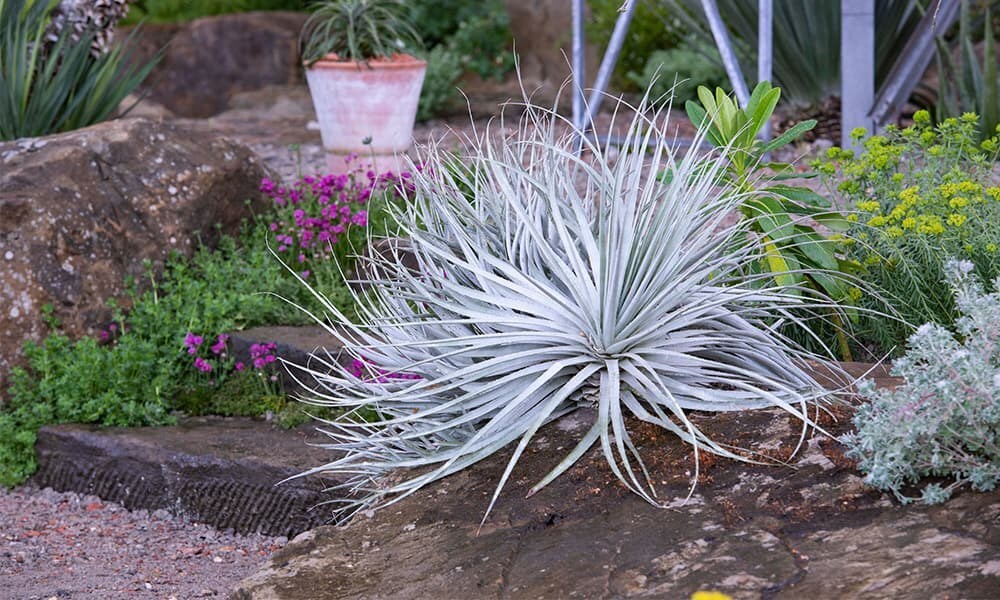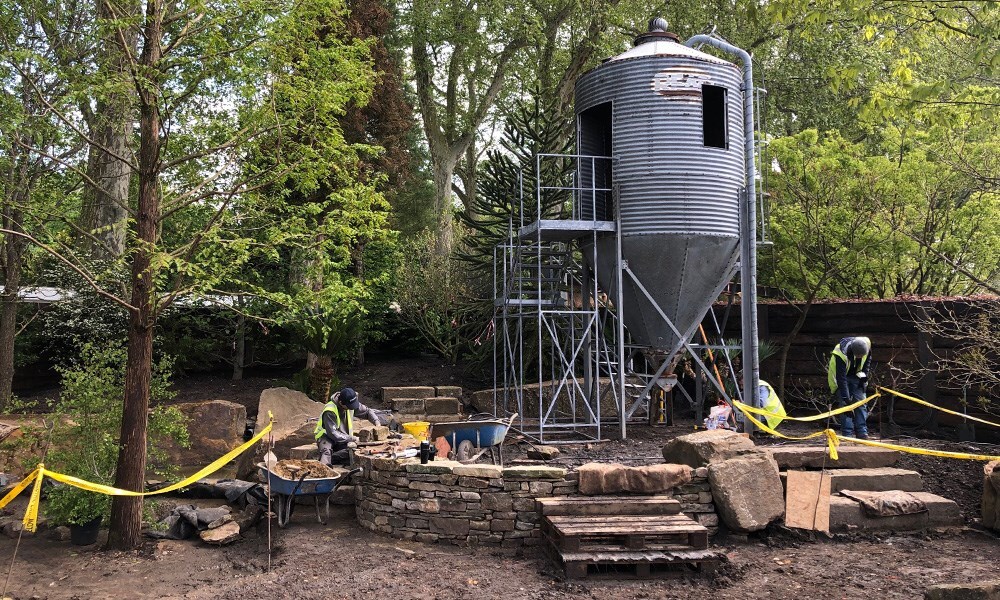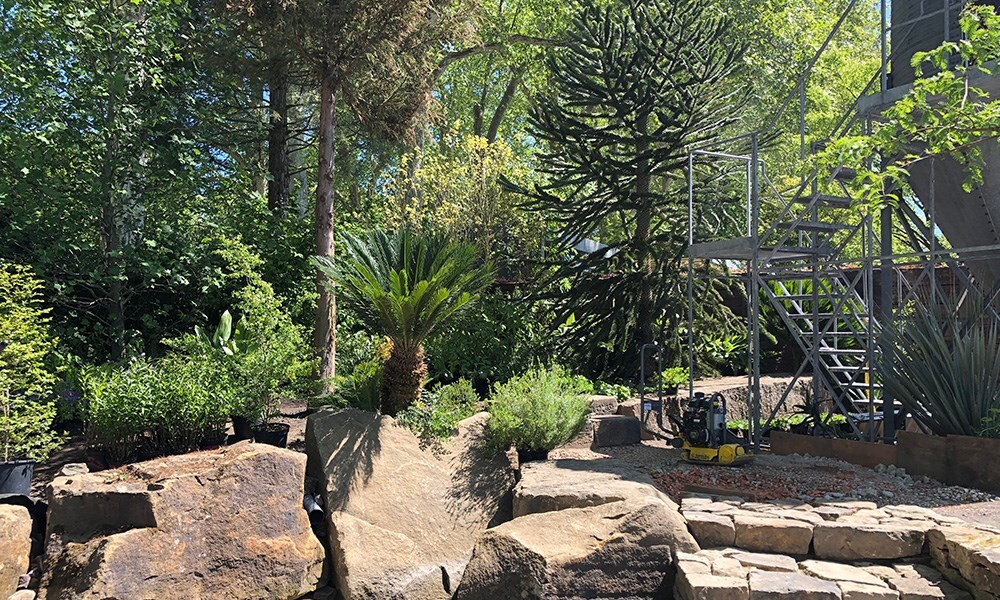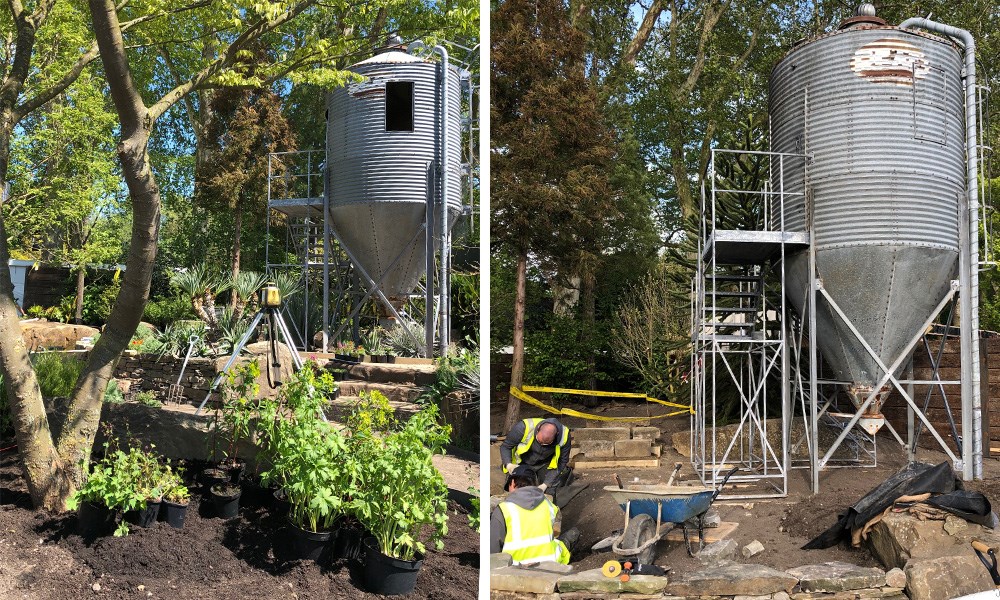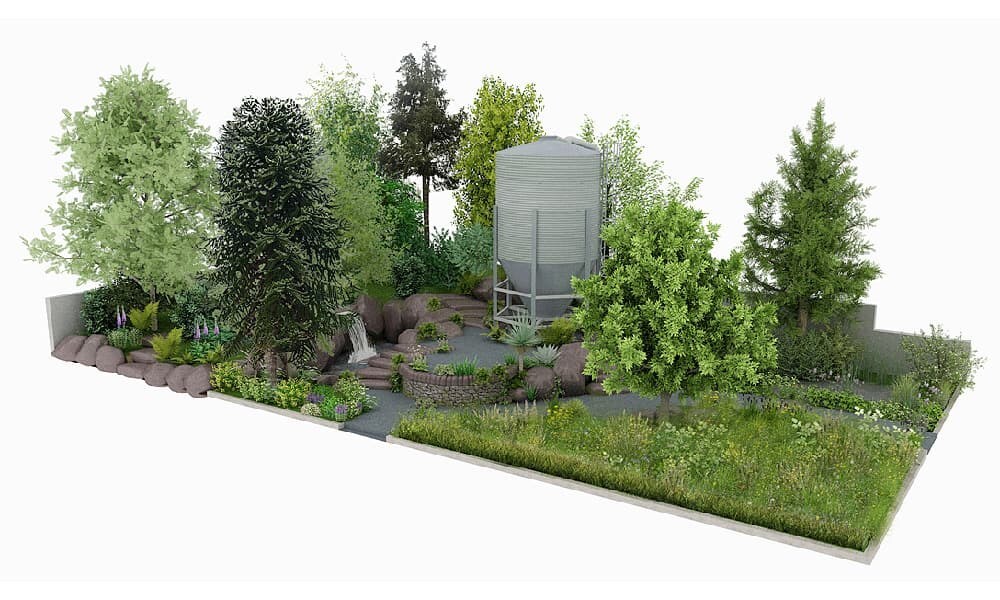 We've won 29 Gold Medals at the Chelsea Flower Show
Here's a selection of our most recent gardens