Crocus combinations
Lavender & pot combination


Position: full sun
Soil: moderately fertile, well-drained soil
Rate of growth: average
Flowering period: June and July
Hardiness: fully hardy (borderline)


From fat round flowerheads, delicate, upright petals emerge like butterfly wings and flutter in the breeze among grey-green, aromatic leaves. This French lavender has pale mauve flowers and looks wonderful planted en masse in a protected, sunny border where its heady fragrance can be enjoyed. Like most French lavenders, it is earlier flowering than its English cousins, but associates well with them if you want to prolong the season of lavender in your garden. The flower-spikes are also a magnet for bees and other nectar-loving insects.


Garden care: Cut back the stalks after the flowers have faded to retain a compact shape. Carefully trim back in April, taking care not to cut into old wood.

These lavenders are supplied with a hand thrown terracotta pot. Each pot is fired to 1080 degrees C to make them as frost resistant as possible. However we would always suggest that, just to be extra safe, in the very cold months that you move empty or full pots into a sheltered spot. Our pots are all hand thrown so each pot is slightly different in thickness and shape which gives them their unique character.

This pot has an extra large drainage hole the base.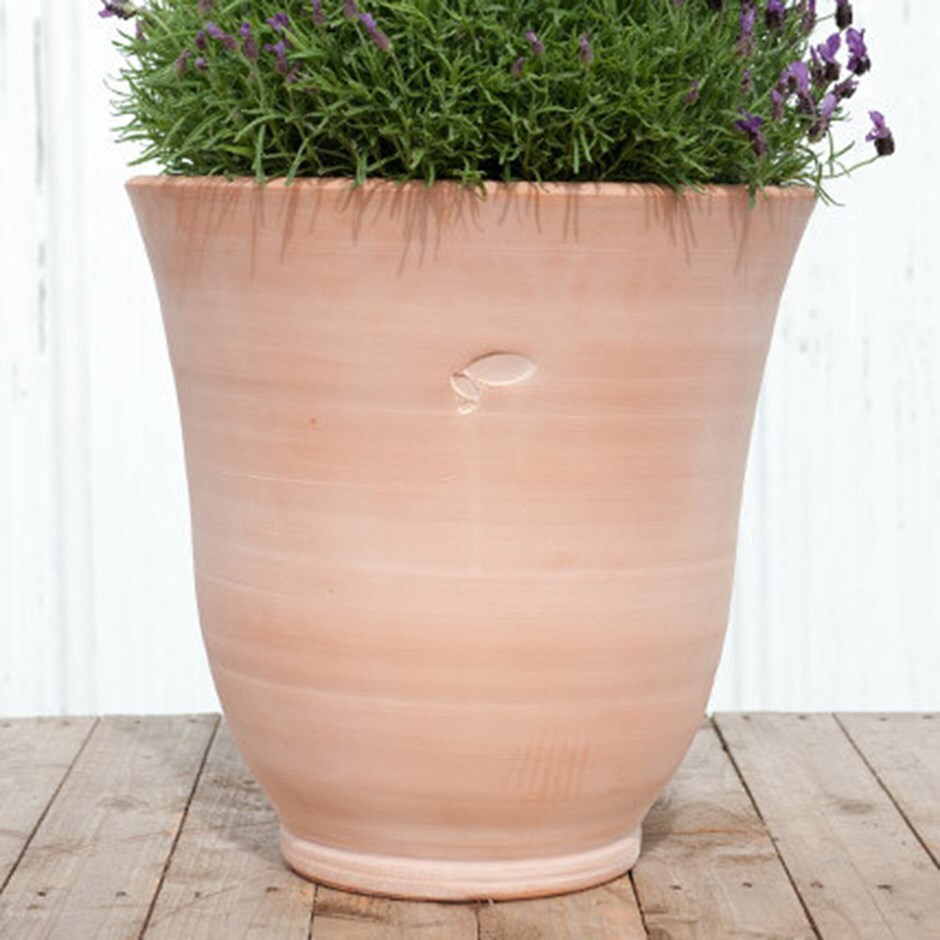 Zoom
Buy all 3 items for the combination
Total: £20.97
Availability: Unavailable
Please note some items are unavailable
Items included (click on thumbnail for more info)