Interview - Peter Clay, director, Crocus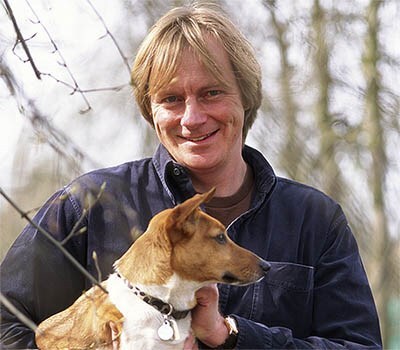 The company has built Chelsea show gardens and is moving into shared portal offerings for organisations such as the RHS. Former advertising executive Peter Clay set up Crocus in 2000 with Mark Fane, who sold Waterers Landscapes to ISS for £35m a decade ago.
Q: What are Crocus's latest developments?
A: We've co-branded with the National Gardens Scheme, with a portal on its site and will give 15 per cent of revenue from the site to them. We are the engine behind the RHS garden shop. We're doing the same for the Daily Telegraph.
Q: How profitable is Crocus as a business?
A: We were profitable before the recession, but we had a hit the year before last. We're hoping that things are picking up now. From 1 November to 31 October 2010 we were profitable in difficult circumstances. For the past five months we've grown turnover 20 per cent year-on-year.
Q: What are you doing at Chelsea this year?
A: We're building and supplying plants for Luciano Giubbelei's Laurent Perrier garden and Cleve West's Daily Telegraph garden. We've also supplied plants for Melbourne Botanic Garden's garden and Robert Myers. We will also supply some trees to Bunny Guinness and others.
Q: Do you open Crocus to the public?
A: We have an open day on 16 April. People can see the nursery and get discount rates. Following the Chelsea show, we have a sell-off on 4 June.
Q: Where do you source your plants?
A: We try and use the best of British where we can. We work with the specialists such as Orchard Dene and Marina Christopher and lots of other local nurseries. We also source a lot from French and Dutch liner growers. We grow 40 per cent of our own.
Q: Is the business looking for new growers?
A: Please get in touch. We're always amazed by who is out there that we haven't heard of.
Q: Don't plants need to be high value to make a profit online?
A: It is difficult because the public don't really see the value in plants and prices have not increased for years. We're lucky because we have high average order values - £63 including £5.99 delivery - so you get a lot of plants delivered for the postage.
Q: What couriers do you use for delivery?
A: We use a mixture. By using two or three at any one time it gives us cover if one goes bust. It is no longer costing us to send out a plant.
Q: What is your professional background?
A: Advertising. I started in 1983 and worked for 16 years for top agencies. I left to set up Crocus with Mark Fane.
Q: Who are your backers for Crocus?
A: We were started with a rainbow of angels. Jacob Rothschild put things together and backing came from a mixture of Cazenove Capital Management and specialist internet investor New Media Spark. We have good blue-chip backers.
Q: What is the future for the business?
A: The future is increasingly online. People of all ages look to the internet to solve shopping problems as well as for information. It's an automatic default. People have trust in the internet.
Q: Can you explain what your product mix is like?
A: The plant-related element is 53 per cent, with 38 per cent products and eight per cent others such as cut flowers. Plants were 60 per cent last week.
Q: How many plants do you stock?
A: Up to 3,000, plus garden products, chemicals and tools. We're increasingly plant-focused.
Q: What do your best sellers tend to be?
A: It varies. The general market has been huge for fruit and veg but we don't benefit quite as much as other retailers because a lot of people like to buy plugs and through us the cost is higher. Veg is one of the few areas which is price-sensitive.
Q: What do you think of garden centres' online offerings?
A: They're a bit patchy - a little bit half-hearted among the major retailers. They seem to be concentrating on getting their retail mix right.
Q: Would you move into bricks and mortar garden centres?
A: Possibly. Certainly our open days are a huge success. People love coming to the nursery, so that might be something we do. But at the moment we are happy doing this.
CV 1983-99: Deputy managing director, BMP-DDP (third-largest advertising agency in the UK)
1999 to date: Director, Crocus
Matthew Appleby