Crocus combinations
Murdannia loriformis 'Bright Star' & antique brass pot cover with polished rim
Position: bright but indirect light
Soil: fertile: good potting compost
Rate of growth: fast growing
Hardiness: tender (indoors only)
Current height: approximately 20cm (including pot)

The strap-shaped, olive-grey leaves have a deeper green edge, and their bases are wrapped around a fleshy stem, that slowly splays out. Occasioanlly, at the tips of these stems, airy sprays of creamy white star shaped flowers will appear.


Home care: Make sure that it is in a bright spot but not in direct sun, with a constant average temperature no lower than 10°C in the winter. Watering is simple, just water well in the growing season from spring to autumn, then reduce watering in the winter when the plant's growth has slowed down. You can mist the leaves occasionally in a hot summer.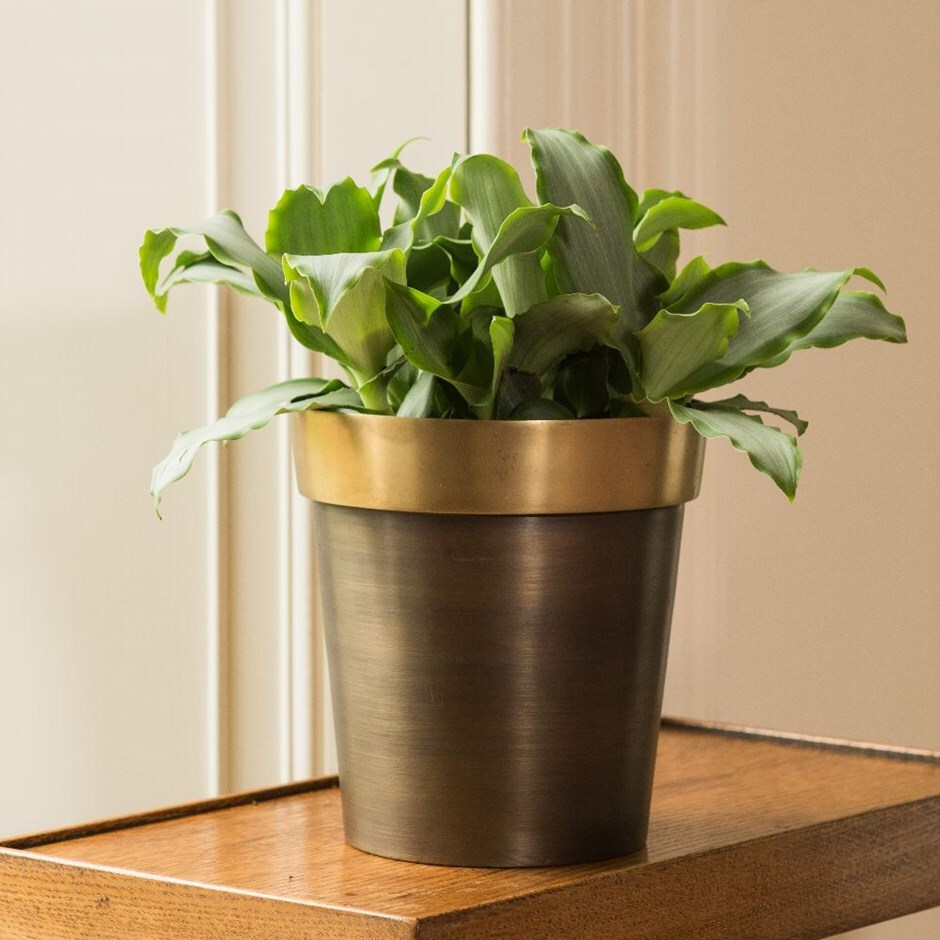 Zoom
Availability: Unavailable
Please note some items are unavailable