Crocus combinations
Azalea simsii Aiko Pink & pot cover combination
Position: bright but indirect light
Soil: good potting compost
Rate of growth: slow
Hardiness: tender (indoors only)
Current diameter: plant approximately 20cm
Pot covers: includes a 14 cm pot cover

Many-petalled, cup-shaped blooms appear at the tips of the branches, which are clothed with lustrous deep green foliage. In good conditions, this indoor azalea can flower several weeks, which makes tham a great alternative to a bouquet of flowers.


Home care: Keep in a cool, humid room where it will receive plenty of light, and keep well watered - taking care to never let the compost dry out completely. If possible, water with rain water, particularly if you live in a 'hard-water' area. Maintain temperatures around 15°C and mist with water on a daily basis. After all risk of frost has passed, the plants can be moved outside during the warmer months before being moved back inside again in the autumn. Feed in spring with a diluted (half-strength) liquid feed that is suitable for acid-loving plants.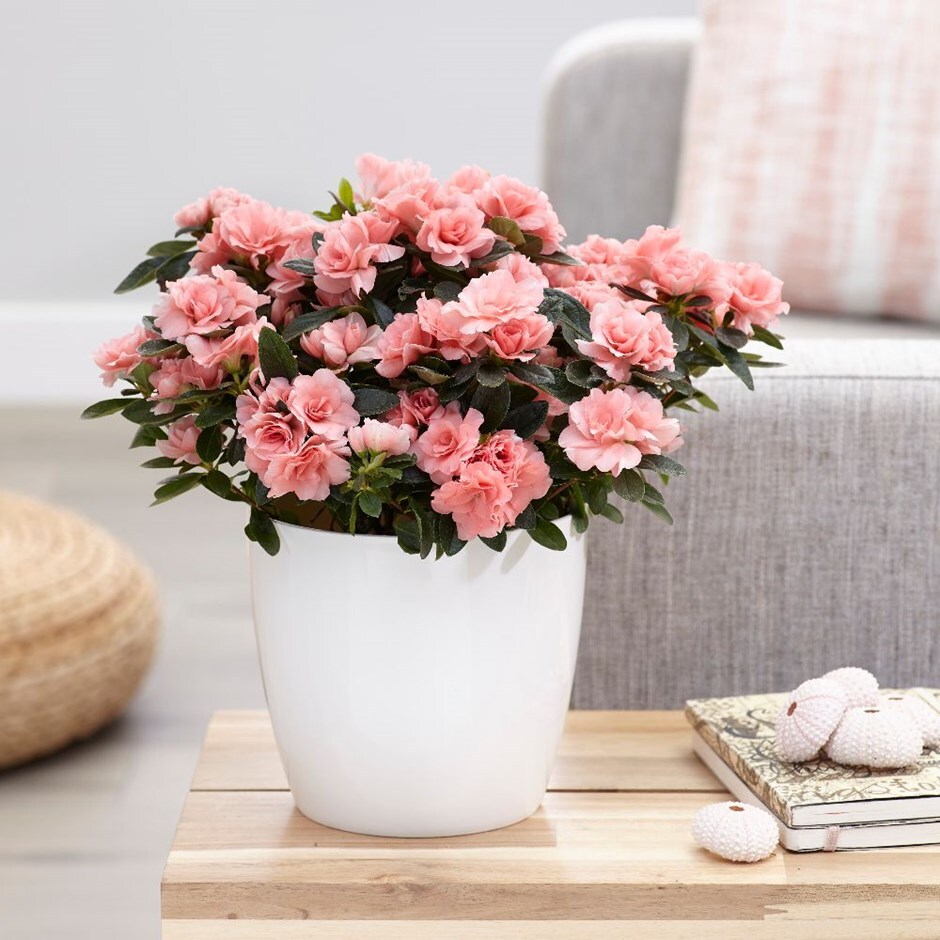 Zoom
Buy all 1 items for the combination
Total: £3.49
Availability: Unavailable
Please note some items are unavailable
Items included (click on thumbnail for more info)